What is Search Engine Optimization? (SEO)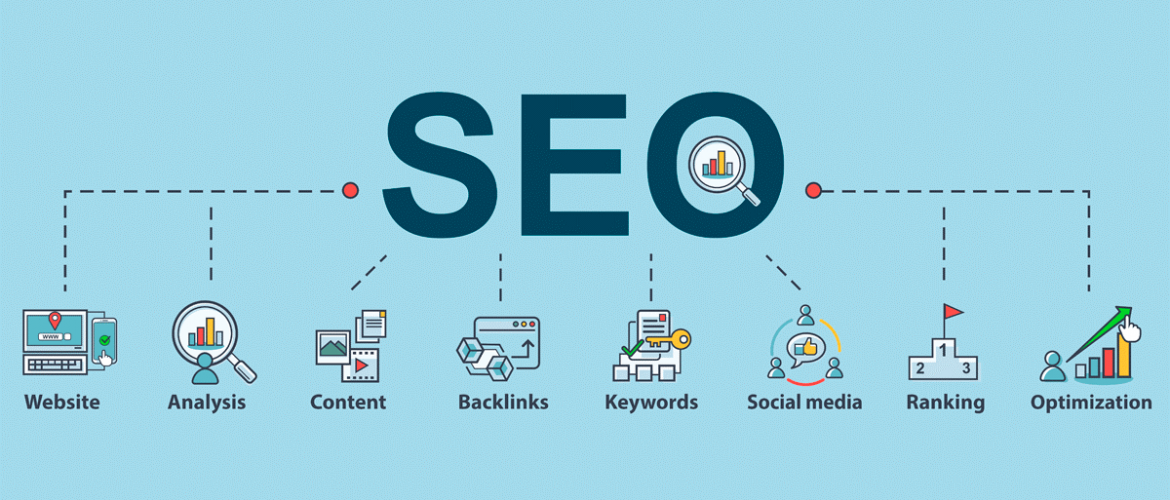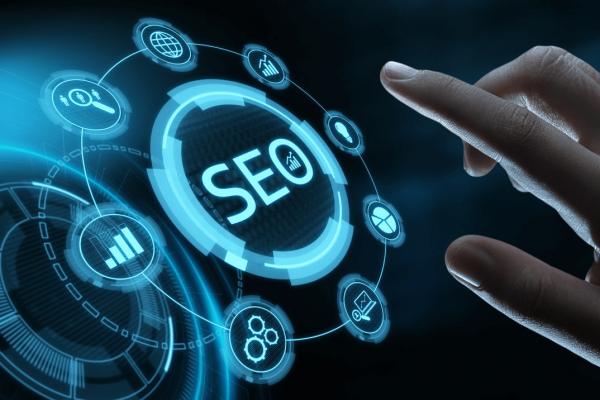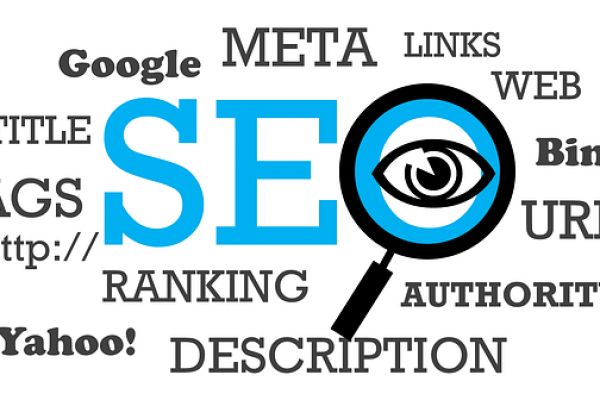 If you have ever had a conversation about digital marketing techniques, you've probably heard the term SEO tossed around. 
You might know that SEO is important and has something to do with search engines. 
But what exactly is SEO? In this article, we will explain SEO, why it is good for your business, and why you need it.
A Short Overview of SEO
SEO stands for Search Engine Optimization. In the simplest of terms, good SEO optimizes your visibility online. This means that the more people see your website, the more your online traffic increases, and the better your chances to provide your product or service to a greater number of people. Let's break down why SEO is so important.
---
There are only 10 spots—that's right, just 10—on a Google search page. So ask yourself, when you type in a Google search, how often do you venture off the first page onto the second, third, or twentieth page of the search results? Chances are, you rarely have to because the first few options on that very first Google page contain the information you requested in your search query.
If a prospective customer types in a topic relevant to what your business can provide, don't you want to be on that first search results page alongside your competitors? If you aren't in one of those top ten search spots, another business just gained a new customer—or, you just lost one.
This is the importance of SEO for your business: SEO gives you the power to be the answer to potential customers' questions. In addition to visibility and traffic increase, SEO contributes to your authoritative voice in your field. Authority then leads to brand trust, which ultimately leads to brand loyalty.
When asking the question why SEO is good for business, the answer is that SEO not only attracts new customers but over time it also allows you to deepen your business's relationship with those customers because of the trust you have established with them.
---
How SEO Works?
SEO has everything to do with quantity and quality. The better your website is on both the back and front ends, the better traffic you will get, and the more search engines will increase your search rankings. Building SEO works by combining SEO elements using a data-driven approach. These factors include:
Keyword analysis
Backlink building
Content creation
Let's take a look at how each of these strengthens your SEO for your digital marketing.
Words are powerful, and certain words have the power to control your rankings online. Keywords can be single words or phrases that people frequently use to find what they are looking for. Keywords need to be researched and strategically placed in your content so that the quality of your content is high while still utilizing frequently searched words.
Keywords are one of the reasons why you need SEO for your business. Prospective customers will use certain words or phrases to search for a product or service. If your content contains those words and phrases used by customers, you will increase your visibility because you are providing the answers by specifically utilizing the appropriate keywords. The most effective SEO keywords will be those that are carefully researched and analyzed.
Backlinks are elements on your website that link back to other credible, high-quality websites. Building backlinks improve your credibility because you are citing sources that are relevant to your area of expertise. For example, including current, trending events straight from their source can increase your credibility.
Backlink building should be done strategically so that your content does not get lost in a sea of other sources, which can be problematic. Backlink building can absolutely enhance your SEO but it needs to be done carefully and ethically.
Content is where your SEO really comes to fruition. Your content allows you to communicate directly with your audience of existing and prospective customers. This is where your keywords help you build authority, trust, consistency, and engagement. Strong content can balance the human side of your customer-driven business with the data-driven analytics necessary to optimize your digital presence.
Content is anything that your audience views or hears, including:
Blogs

Webpage text

Infographics

Videos

Social media posts

Podcasts

Newsletters
Your content drives SEO by directly engaging with current and potential customers, thus driving traffic. Your content tells your audience who you are and what you offer.
---
What SEO Can Do for Your Business?
Build Trust with Your Customers
SEO and user experience (UX) work hand in hand with each other. Building trust organically is how SEO helps your business. User experience is how your audience interacts with your website. When your customers have a positive experience with your business, you get more web clicks, increasing traffic and ultimately increasing your SEO. As this happens organically over time, your rank on a search engine results page (SERP) will get closer and closer to those top 10 spots.
User experience includes how well your customers can navigate through your site. Your website's foundation must be solid and sturdy. UX is a mix of how web design, tone, and branding come together to make the users experience the best it can be.
Good SEO and UX mean that your business will build trust organically. Organic searches are the search results that appear on the SERP strictly via a user's search. This means that you did not pay to be at the top of the SERP. Building trust organically builds SEO, and over time you will continue to grow and optimize your digital marketing and your business as a whole.
If you deliver what the customers are looking for, you become a trusted source they can depend on. Users know what they want. So if you do not meet user standards, your SEO will suffer. If your platform provides what your users are looking for—whether that be in the form of information, answers to questions, products, or services—then you begin to establish trust with your customers. The more trust gained, the better the SEO and UX of your digital marketing.
Visibility Attracts Clientele
Attracting visibility in an organic way means that your website is appearing because of what your customers searched. Customers can seek you out based on their needs, which is where keywords really come into play. When customers see you as someone who can meet their needs, you spur engagement. Engagement cannot begin, though, until they are aware of you. The importance of SEO is that it allows potential leads to see you, meaning that process of engagement can begin.
SEO is a pathway for visibility, which, depending on your purpose, can impact the buying cycle. Knowing what people are looking for by conducting thorough SEO research is key. This is where Local SEO becomes crucial in knowing your audience and their needs and wants. So, what is SEO in business when it comes to Local SEO?
Local SEO uses the geographical location of your business in search results. Your location can contribute to your online visibility. When a potential customer searches for a question followed by "near me" or within your geographical proximity, you want to be the business that comes up first. Increasing Local SEO will increase your online visibility, leading to growth in your customer base.
Importance of SEO: Knowing the Difference between Paid and Organic Searches
A large part of digital marketing is search engine marketing (SEM). SEM is paid search marketing. This is not a bad thing; pay-per-click marketing campaigns use strategic research to help increase your return on investment (ROI). You just need to be aware that most people recognize which SERP results are ads and which are organic. And gaining organic traffic is the ultimate goal.
Organic traffic can be improved using tools like paid search campaigns to bring more visibility. Yet, as a consumer yourself, you may find yourself wanting the results that don't have the word "ad" next to it in your Google search. Your customers most likely feel the same way.
Again, paid search campaigns can be used to your advantage if done well and can intentionally market your business to your target audience. Organic search will utilize more SEO tactics such as keyword searches, which ultimately means that your content shows up for a wider range of potential viewers who want a particular need met.
---
The Role of SEO in Digital Marketing
Nutshell InfoTech's digital marketing experts understand that SEO can be a bit overwhelming. It's obvious that SEO is important, but where do you start? And, after you start, how do you know that what you're doing is even making a positive impact on your business? The good news is that we are here to help.
We are leading experts in the field of digital marketing for a reason. We take a data-driven approach to the role of SEO in digital marketing, focusing our time and effort on creating content and websites that we know will produce results. Data is always honest, and we know how to utilize researched data to best benefit your individual needs.
Search engine intelligence is constantly being updated, so trying to trick them to benefit yourself will only lead to harm and penalization. Our SEO team lives by the mantra of growth over time. We trust that our patience with creating ethical means of building SEO pays off in the long run. The purpose of SEO is to build credibility with search engines. Let us help you cultivate a positive relationship with engines like Google, YouTube, and others by taking the time to analyze the facts and data.
---
Should I Be Using SEO?
The short answer is yes! SEO is an intentional, data-driven approach to increase the quality of your business's digital marketing and the visibility your business receives. The benefits of SEO can only help your business, making it worth the time spent researching. SEO takes a lot of deliberate analysis. It is a complex, ever-changing practice.
As new technology emerges and evolves, so too does SEO. SEO drives traffic, promotes your brand, engages with customers, and directly relates to user experience. SEO is an integral component of your business's successful digital marketing.
Contact Us Today for Your SEO Digital Marketing Needs
Having a strong SEO team in your corner is essential to the success of your digital marketing. If you have any questions about why SEO is important for business or about SEO in general, reach out to us today!
We'd love to chat with you about the importance of SEO and how it can support the success of your business. If you're ready to get started or want to learn more about why & how SEO worth it, you can contact us at inquiry@nutshellinfotech.com