Why is Content Creation & Marketing Campaigns important for business?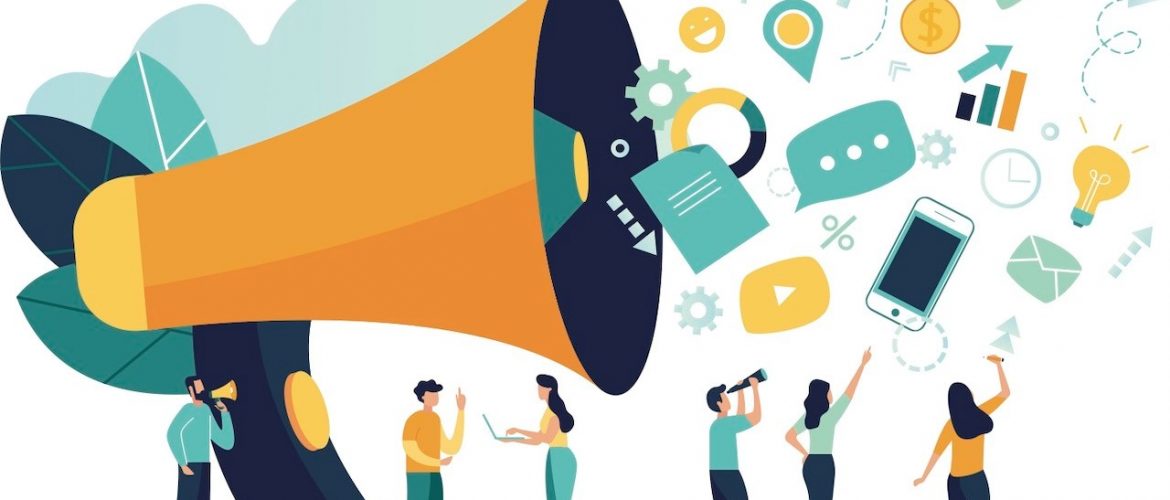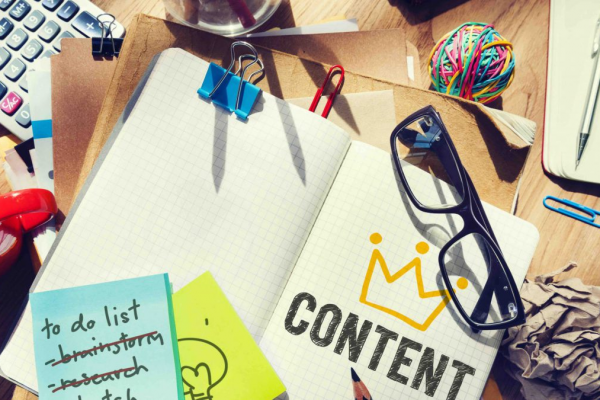 2021 cemented a lot of changes in our professional lives. Zoom/Teams became our default meeting room, and webinars are regular events. But the most impactful change was how social media became the go-to window to learn, find new career opportunities, and grow our brands. It just goes to show the importance of social media marketing.
This led many marketing professionals to refocus on their social media marketing strategy.
Social media allows marketers to connect and engage potential customers where they are at: LinkedIn, Twitter, Youtube, Facebook, Instagram, and even some of the younger platforms like TikTok. With a strong social media strategy and the ability to create engaging content, marketers can engage their audience.

Social media will continue to be an important strategy in 2022, as well as coming years. And companies can always find ways to advance their approach.
So why is Content creation & Social Media Campaigns important for your business?
12 Reasons.
Even though B2B companies seek to sell products to other businesses, B2B marketing is still built on human relationships. Social media has long been used to help grow these relationships, but its importance accelerated over past few years.
Without in-person events, B2B marketers needed an outlet to connect with prospects and partners. And they found they could do this most effectively via social platforms.
---
By using social media, B2B leaders:
Build Brand Awareness
Across different platforms, companies can tell their story, why they provide the services they offer, and keep audiences updated with customer and employee stories.
If B2B leaders are able to leverage the voice of their employees, they can extend their brand reach even further. Every employee has a personal network, and each network has potentially hundreds of contacts. In turn, each of those contacts is connected to hundreds of other people.
Generate Leads
Create meaningful conversations and engagement within their target industry by posting videos, news, data, and interesting trends. Not only do you build credibility with potential customers, but these strategies can result in gaining leads.
Nurture Leads
Social selling enables sales professionals to build relationships with leads. By leveraging their thought leadership pieces, social proofing and other content, they can help potential customers solve problems. In turn, this allows your sales team to build trust and credibility.
Implement Social Listening
Listen to customers and what people are saying about their company. This gives you a chance to get candid feedback about how others view your brand. It opens a window into improving the weaker areas of your business while reinforcing aspects that already resonate with people.
Connect Social Posts to Opportunities
With the right enterprise solution, leaders can drive customer posts to their CRM to understand customers more fully.*
Measure Marketing Efforts
Social media platforms and management tools enable you to track key performance metrics (KPIs). You can even assign a monetary value to organic social media engagement. Earned media value (EMV) offers an idea of how much organic social engagement and reach would have cost if you paid in ads.
Build Brand Authenticity
Engaging on social media gives brands the opportunity to build trust with potential customers, partners and talent/employees. This is especially true if other people are promoting your brand or products/services to other people. People are almost three times as likely to trust advice or recommendations from family and friends as official brand channels.
Drive Thought Leadership
Social media is a great way to learn about the problems and interests of people. In turn, being on social gives brands an opportunity to drive thought leadership by solving problems. Create how-to guides, webinars and other content to help people and, in response, people could trust your brand as their source for guidance.
Grow Your Audience
In 2021, 4.48 billion people were using social media. Not only does social give you a window into the largest addressable market online, but it shows you what actual people talk about or like. Once you learn how to solve this market's problems with thought leadership content, you can build an audience that believes in your brand and products and services.
Build a Community
With planning and engagement, you can build an active community around your brand on social. You can leverage employees and customers alike to generate immediate Likes and Shares for your content so that it reaches new audiences.
Generate Unique Content at Scale
Social media communities can also be an excellent source of original and thoughtful content. User-generated content (UGC) and employee-generated content (EGC) can speak to brands in authentic ways, but they keep your content publishing pipeline flush with lots of fresh options.
Stay Top of Mind with Key People
Spreading thought leadership through social media is a go-to method of meriting the attention of decision-makers and other top stakeholders. Leverage webinars, ebooks, one-pagers, podcasts and other content types to solve problems for other people.
---
If you want to connect and engage with your future customers, you have to be where they are. And that's largely on social media.


Stats Showing Why Social Media Marketing Is Important
It's clear that social platforms are great tools for showcasing employee stories, the brand's vision and values, and creating an emotional connection with audiences (yes, B2B companies should strike the emotional cord just like B2C companies do).
We see this in the data:
91% of marketers say social media is "Very important", with 34 percent saying it's "Somewhat important" to their overall marketing strategy, according to Buffer.
YouTube accrues more than 1 billion hours of watch time each day.
85% of B2B marketers report using LinkedIn as a means of networking and making professional connections. They also use Facebook, Twitter, Instagram, YouTube, and Pinterest.
In 2017, 80% of social media B2B leads came from LinkedIn. (LinkedIn)
56% of the world's population is now active on social media. (We Are Social)
17 new users are starting to use social media for the first time every second (Hootsuite).
72% of adults said they trusted recommendations online from friends and family, but only 15% said they would trust a companies' official social media posts (PostBeyond).
89% of B2B buyers actively use social media (IDC).
83% of job applicants use social media to search for employment openings. However, 81% of applicants use social media for their job search in the first 10 years of their career (Glassdoor).
88% of Twitter members say they're open to letting brands join a conversation, especially when they provide help (Twitter).
92% of Instagram members follow a business or official brand account (Instagram).
LinkedIn says it has almost 800 million members across 200 countries. North America makes up around 25% of that population.
Facebook reaches 61% of the global social media population. It's the only social media platform that's in the hands of over half of the world's social media users.
Amid the pandemic, social media became even more important for B2B marketers. In a 2020 LinkedIn survey of 1,200 marketers, three out of four of those in B2B experienced budget cuts, forcing them to put more focus on tactical elements of marketing and short-term investments that clearly pay off.
"Having fewer resources and levers forces you to think differently, and our focus has been on providing value to our customers," responded in the survey, Simon Morris Senior Director Digital Media Marketing at Adobe EMEA. "We've done a lot more to digitally network with them."
Networking digitally allows teams to connect in new ways, spread company news through word-of-mouth online, and broadcast virtual events.
It's never too late to start maturing your social media campaign. Whether that means starting from scratch or encouraging employees to build their personal brands, the importance of social media has never been greater.
Get in touch with us today at inquiry@nutshellinfotech.com for more information about our services and one of our representative will be able to answer your questions.